Star Trek: The Atlantis Chronicles
By Adam Murray Briggs
Rating: PG (for all)
Disclaimer: "Star Trek" and all related names are registered trademarks of Paramount Pictures, Inc. This work of original fiction is written solely for non-profit purposes. Copyright 2007 by The Atlantis Chronicles Project. All rights reserved.
Genre: Action, Drama, Pulp/Hard Sci-Fi, Space Opera
Description: In the year 2260, an old Starfleet destroyer is about to be handed over to her fourth captain. But Commander Alexander M. West has a different matter on his mind - does he deserve her, or is he really just an over-rated "Admiral's Boy"? Meanwhile, aboard a luxury cruise liner, Doctor Nikkon is on a journey to discover what species he is, where he comes from and if there are any others like him out in the black. But such matters will have to be swiftly set aside. A Klingon ship has disappeared and the High Council are blaming Starfleet. War is on the horizon. At the end of the Great Expansion, has the sun begun to set for the United Federation of Planets?
The U.S.S. Atlantis, NCC-959 is an insignificant fleet workhorse that is approaching a deadly crossroads. One path leads to a future of uncertainty. The other leads to galactic annihilation. Can the uncertain crew prove to a timeless foe that the Milky Way is worth saving?
Author's Note: This miniseries was intended as a pilot story to a full show that never came to be, mostly because of 'Star Trek (2009)'. It introduced most of the main characters and began several story arcs that would have ran through at least the first year. The mini was not entirely written by me, as some sections early on are the work of another, bigger, better author from the Star Trek virtual series world. He declined credit, but his name is at the end of each script anyway under a title other than writer.
Only three episodes of the planned five were completed, so the story is left hanging. Sections of episode four do exist (about 35 pages), but remain unreleased. Also, several episodes of the show proper were written, some by me, some by other authors (at least one of whom posts work here at Guardian of Forever).
The entire series was an attempt to "do TOS for the 21st century" without remaking it or ignoring established canon. Buzz words were "retro", "pulp", "nautical", "adventure" but with the feel of a modern TV show. The miniseries, however, is an exercise in concept over character: that is not to say the protagonists are cardboard or the drama low, but it definitely channels films like 'Forbidden Planet' and 'Voyage to the Bottom of the Sea' more so than being a character piece. Starfleet is depicted more as an Age of Sail/early 'Ironclad'-era navy in space, but one that has grown out of a NASA-like organization with exploration as their primary mandate.
The series itself would have been more varied. We went to great efforts to develop the TOS-era beyond what we saw on TV, including things from TAS and ENT, and even a few references to the novels and comics as well (see if you can't catch some in the miniseries below!). We even had a sequel story to an ENT episode and a prequel to a TOS one, as well as the odd cross-over (one particular with 'Star Trek: Avalon' appears here in the miniseries, as well as references to other Trek virtual shows such as 'Star's End', 'Knight's Haven' and 'Frontiers'). Alas, it was not to be, but hopefully a few more people can enjoy what was made of it rather than it sinking into obscurity.
Archivist's Note: Artwork by Paul Weaver.
---
Episode Listing (PDF files)
The Miniseries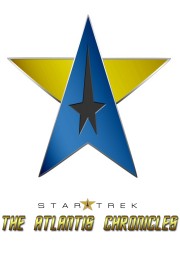 Part 1 - (click image for PDF file)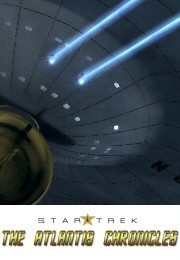 Part 2 - (click image for PDF file)
Artwork (By Paul Weaver)
Click on the images for a larger version